Import wholesale scented wet wipes from Turkey
Import and trade of wet wipes – wholesale scented wet wipes from Turkey
Wet/moisturizing wipe (so-called baby wipes)

What are wet wipes made of? and how?

its quality

Benefits of wet wipes

Learn more than 10 uses – wet wipes

The services of the Turkish Child Diapers platform in the field of baby care products and trade
Import and trade of wet wipes – wholesale scented wet wipes from Turkey
Looking at our current world, we find that personal hygiene has taken a central stage in people's lives constantly for all kinds of environments and natural elements.
In recent years a wide variety of disposable hygiene products including wet wipes products have become available.
Which means the expansion of trade and abundant profit for traders and investors, and the enrichment of commercial operations with many health products of wide spread and daily consumption, as it increased the demand for buying wet wipes.
Sales are expected to rise to 0.8% in the coming years. Wet wipes are common in daily life and have huge market potential.
Wet wipe/moisturizer/(so-called baby wipes)
It is a small piece of wet paper or cloth, usually folded, and each is individually wrapped to facilitate use and carrying. Wet wipes are used for personal hygiene or for surface cleaning.
All-Day Personal Wet Wipes were developed for use in personal hygiene at home or on the go. Facial tissues have been microbiologically tested and are safe for all skin types.
Hand packaged in many shapes and sizes, our R&D team actively considers changing lifestyles and cosmetic trends to deliver products that remain on the cutting edge of personal care.
For people on the go, our alcohol-free, antibacterial wet wipes sanitize hands, face, and exposed body parts and fit their needs. The wipes are available in convenient packages that are easy to use and carry.
What are wet wipes made of? How is it produced?
Wet wipes are usually made of long plastic fibres of polypropylene or polyester and cellulosic materials such as wood pulp, cotton or rayon.
The components are pressed into sheets and then loaded with an antimicrobial cleaning solution. Contents vary from manufacturer to manufacturer, but the percentage of plastic in wipes has the greatest effect on the biodegradability of wet wipes.
Wet wipes are produced with non-woven fibre paper, which are moistened with water or other liquids (such as isopropanol) depending on their purpose.
The paper may be treated with softeners, lotions, or perfumes to modify its texture.
Preservatives such as methylisothiazolinone are used to prevent the growth of bacteria or rot in the package. The finished product is placed folded in small pocket packs or large packets.
wholesale scented wet wipes
Requirements and specifications that must be complied with
The product label must contain the instructions, specifications, and instructions for using the product, which should not contain any errors or exaggerations. We can say that the most important of these requirements are:
product name

Raw materials with wet wipes and distinguish the effective components of the product, antiseptic and bactericidal.

the manufacture company
Production expiry date
The degree of disinfection of the product is an important feature to compare the product to others

The product should not be specified with medical functions or as a cure for diseases
Benefits of wet wipes
Some wipes are enriched with aloe Vera and a light scent to soothe the skin and reduce unpleasant odors

Leaving the skin soft and clean

Ideal when running water is not available

Improve skin health

Allows quick and easy cleaning all day long

Suitable for frequent use

Raising personal hygiene standards

Grant the development of dermatitis associated with incontinence

Suitable for all ages and all consumers.
wholesale scented wet wipes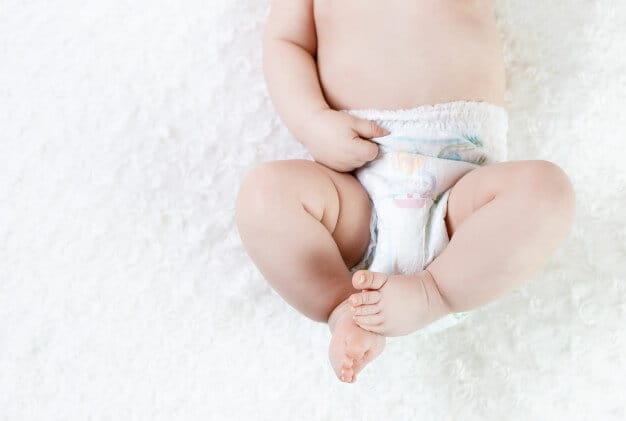 Learn more than 10 uses – wet wipes
It is necessary for anyone who works in the field of investment and trade in child care products to be aware and aware of the uses of the product offered to the consumer,
which helps you target larger segments of consumers and achieve greater sales, we now put in your hands some of the general uses of wet wipes that give you better marketing and higher income:
Personal hygiene of the child

Cleaning the computer keyboard with the device turned off as a safety factor

Wiping the screens of mobile or landline phones, as well as tablets and televisions, these wipes completely remove fingerprints, especially on touch-enabled devices.

Some wet wipes that have antiseptic properties that may be used to treat cuts and scrapes

Removing make-up, especially in the eye area for women

It can be used to clean some places that are difficult for the consumer to clean

Add some magical shine to the shoes

Opinion polls have shown that 57% of people use wet wipes instead of regular toilet paper in the bathrooms, especially in the workplace.

Wiping the skin before going out in the sun and removing sweat

Reduces the feeling of air temperature and makes the skin more moist
Import baby care products from Turkey Import baby care products from Turkey   The idea of ​​importing from Turkey and investing in Turkish productس.
wholesale scented wet wipes
Child Diapers Turkish platform services in the field of baby care products and trade
The platform provides many Turkish factories that offer high quality products at reasonable prices to all traders and importers, working in the field of baby diapers, wet wipes, feminine pads, baby oils, lotions, baby body moisturizers, wipes, and others.
It also works on organizing the necessary packaging according to the technical specifications you require. In addition to shipping and customs clearance to all countries around the world and in the required quantities.
For more of the company's services, you can visit the blog to:
wholesale scented wet wipes wholesale scented wet wipes