Costs and conditions for importing baby diapers from Turkey 2021
Costs and conditions for importing baby diapers
If you are looking for the best solutions to buy affordable and high-quality baby diapers, do not look for a region other than Turkey, Best prices for importing baby diapers from Turkey
There is a huge demand for baby diapers all over the world and importing baby diapers from Turkey can help offset this demand for baby diapers as well as related products such as baby care products.
The global baby diaper market is worth $67.4 billion and there has been a huge increase in demand as more families choose to use disposable diapers.
Importing baby diapers from Turkey helps meet this need because it provides an alternative supply that we do not have locally, as these diapers are manufactured in Turkish factories with European quality and conform to the International Quality Organization ISO
I will talk about why importing baby diapers from Turkey is a good idea. We should think of making baby diapers in Turkey as an opportunity and not a normal thing. Why?
This is because the country produces diapers with prices that are suitable and competitive for the global market. With China's baby diaper market slowing down, Turkish companies are ready to meet missing shortage.
As a result of the increase in the world population and the rise of middle-class families, there is an increasing demand for baby diapers, Turkey has become one of the main suppliers of baby diapers due to its low prices, high and distinctive quality.
Baby diaper products can be imported from Turkey at a cheaper price compared to other countries or relative to them. This is due to lower wages and lower cost of living in Turkey.
The article will help the reader to understand the possibilities of importing baby diapers from Turkey, by describing Turkish baby diaper factories along with the prices they offer for baby diaper products.
If you are looking for the best solutions to buy affordable and high-quality baby diapers, do not look for a region other than Turkey
Companies can take advantage of this by searching for products in Turkey to meet the increasing demand of customers who are looking for high quality goods at reasonable prices.
The first step will be to find out which factories in Turkey produce baby diapers. Once you have a list of relevant factories, contact your most preferred factories and request a price proposal.
Any company can import baby diapers from Turkey by conducting research and contacting the relevant exporting companies to get price proposals such as Child Diapers, the leading company in this field in Turkey.
Once you find the right manufacturer for your demands, importing baby diapers from Turkey can be a great idea.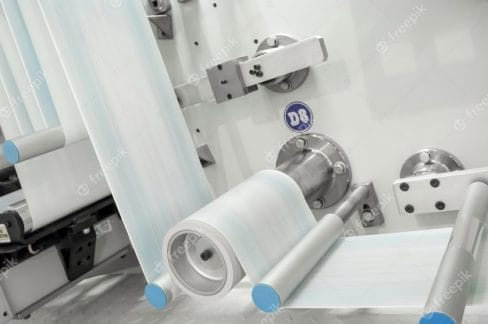 Many importers and distributors are looking for the best quality products for customers. For this reason, they take the time to check factories in Turkey and the supplier companies before they buy Turkish baby diapers.
Baby diaper factories in Turkey considered very advanced, they still produce high quality products at low prices with high quality materials and high manufacturing technology.
There are two main types of factories:
factories that produce disposable baby diapers, which are the best ever and famous in the world beside being best-selling and most consumed.
There are also reused cloth diapers, which have become a habit of little use, or just the fabrics that people use instead of disposable diapers.
Turkish manufacturers have been specializing in the production of high-quality baby diaper products for many years.
They have a reputation for being a reliable and affordable supplier of these products on average, traders can import from turkey double the quantity they import from China.
Which will lead to a significant cost savings because the manufacturer will provide you with 10,000 diapers instead of 1,000 diapers at one time due to the accuracy of the required quality and the speed of production.
We all know that importing goods from abroad is an expensive process due to currency exchange rates and trading fees, but if your company is able to find a way to reduce costs, then importing from Turkey may be a good idea for you.
Baby diapers' prices in Turkey are very reasonable, the low prices of baby diapers in Turkey made it the largest supplier of baby diapers to Europe and other countries in the Middle East and Africa
Turkish baby diaper factories offer the best prices for baby diapers. However, there are some countries that do not allow you to import baby diapers from Turkey
There are several reasons behind the spread of importing baby diapers from Turkey:
First, Turkish manufacturers of baby diapers are cheaper than their counterparts in other countries.
Secondly, many Turks speak English which means it is easy to communicate with them to solve any problems that may arise.
Third, Turkish factories are more efficient and produce higher quality products than other countries
However, the prices of importing baby diapers from Turkey vary according to the importer's requirements of the required quantities, quality specifications and packaging
The Turkish Child Diapers platform, which specializes in the export of baby diapers and baby care products, offers many Turkish brands, and it also provides many factories in Turkey.
The platform work principle is based on product inspection and quality control required during manufacturing to ensure that diaper production process is appropriate and as required to suit the segment of consumers
For more of the company's services, you can visit the blog for: