How to purchase disposable diaper machines to start a diaper business?
Before purchasing disposable diaper machines, you should keep in mind the diaper's quality, cost, features, and design preferences. For more details follow this article.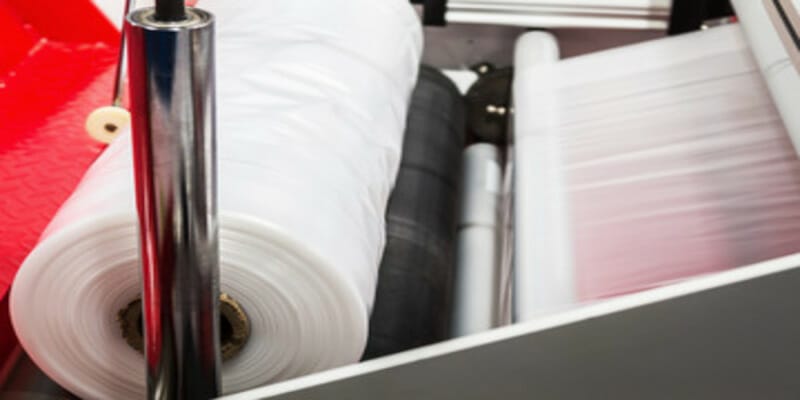 Every businessman needs to purchase suitable disposable diaper machines that will provide him with high-quality results but still stay within his budget. There are numerous manufacturers of machines available for the production of disposables, from small businesses to manufacturers that operate large factories. The project needs to be tailored toward customer needs, not just another product on the market.
Every disposable diaper company understands that the first group of machines is always the most difficult to purchase. Diaper makers become more aware and cautious when purchasing their second or third group of machines based on their previous experience with this first equipment. If they had had this degree of expertise from the start, they may have saved tens of thousands, if not hundreds of thousands, of dollars.
You should keep in mind the diaper's quality, cost, features, design preferences, and more. Understanding how each selector can impact a buying decision will help you find the perfect fit for your customer's needs, so they know what is perfect for them.
Whether you are starting your diaper business for a baby or an adult, This article will help you figure out how to purchase disposable diaper machines and get started on your diaper business.
On the first hand, let us go over some of the crucial measures that must be taken before you hurry with your hard-earned money to make your first group purchase:
Do you truly desire to be a diaper manufacturer? If so, you must gather all of the facts! If you already have a private label, once your diaper suppliers learn that you intend to become a manufacturer, they will treat you quite differently, as if you are a future competitor rather than a client; I have seen this many times. If something goes wrong and you wish to resume trading, your prior suppliers will never trust you again. Essentially, you'd have to start from scratch.
Analyze your market well. Trust your own marketing instincts on top of those of your machine vendor. Before you can choose a good diaper design, you have to understand how your competitor's diapers are constructed. There is no better time to invest in good know-how than just before you decide what product to make or which machine you may want to buy. If you don't know the exact composition of your competitor's products, how do you expect to know their manufacturing costs and your own potential margins ahead of time?
On the other hand, here are some specific questions customers should ask when purchasing disposable diaper machines:
What are my quality and performance requirements?
Is there a design that fits my needs and will meet my quality requirements?
Do I need multiple applications?
What is the total cost for disposable diapers on the market today?
What's the price range for this product idea?
Is it within my financial scope to invest in this project?
Does the machine to produce disposable diapers have any options available beyond the size required, or can I customize it to meet all of my needs?
Does it require any other special specifications for composition, wetness indicators, etc.?
Do I have the proper equipment to run these disposable diaper machines?
From feeders to dryers and more, there are numerous pieces of equipment needed for production. Customers should consider their available options in addition to their budget before purchasing disposable diaper machines.
Another important issue, make sure to purchase disposable diaper machines that produce diapers that fit your customer's needs; diaper machines that can be used for multiple uses (such as night-time and day-time, for children and elderly people). In this case, you need to check the price of the machine. The cost of disposable diaper machines and their maintenance is another key factor that will impact purchase decisions.
Which manufacturer?
There are several manufacturers that make machines to produce disposable diapers. The customer needs to do their research on which one works best for them. Before buying, make sure to read the reviews and get as many opinions as possible. If you are looking for a cheap machine, then this should be at the top of your list. Perhaps consider buying from a manufacturer in Turkey, China, or India, where disposable diaper machines are cheap and affordable.
Where to purchase disposable diaper machines?
There are many suppliers on the internet who have these machines for sale. If you're looking for an affordable price during the beginning stages of your business, then places like eBay or Amazon could be your best option since these places always offer it at an affordable price.
Starting a successful diaper business is a difficult but not impossible task. If anything is important to say in this place, the disposable diapers business as entrance a strong barrier, making it difficult for others to enter. It is not so much an issue of having the perfect profile as it is of being in the right location at the right moment and feeling confident in your knowledge of your market. You'll need a structure and equipment layout that accounts for your current installation as well as your projected growth over the next four years.
If you want to purchase disposable diaper machines, you must have an excellent rapport with a supplier you can rely on. Don't be scared to invest some money in exchange for the strategic learning you need to comprehend the diaper industry; you go to school to learn a career; you may also need to take some courses to learn the facts about this sector. This will be tiny cash given the size of the investment. Many investors have failed, but many have also built massive shopping malls. The majority of these successful firms have one thing in common: they are all passionate about what they do and have studied everything they need to know. Diaper manufacturing is an absorbent business, but it may also be extremely profitable.
You can visit this article for more information and guidance about the disposable diapers business in Turkey.