Best products and goods to import from Turkey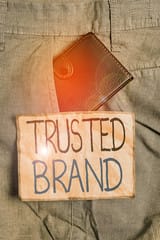 What are the best products and goods to import from Turkey 2022?
Best Products and Goods to Import from Turkey 2022 For importers and major traders looking to import and trade Turkish goods, we provide a list of products and information on how to get started and the best products and goods to import from Turkey.
If you are interested in importing Turkish goods with wide spread, higher sales, ease of circulation and distribution in your local market, in this article we provide a brief overview of the steps and considerations one needs to take when entering this market.
To contact Child diapers to inquire about product offers, prices and shipping costs to your country, click Contact Us Now
best selling products in turkey
How do I start a project to import Turkish products?
When starting a project to import Turkish products, there are many things to consider before undertaking this project, for example, what type of product do you want to import? What are the best specialized companies to import this product? And identify your customers in the market?
In addition, importing the best products and goods from Turkey is an important way to diversify your products into the market from imports, it provides a unique opportunity for companies of all sizes to enter new markets, grow their businesses and achieve profitable segments that generate the best profit margin for them.
Before importing Turkish products – important information on trade from Turkey
Turkey is a country with a rich history and culture. It is also one of the fastest growing economies in the world. With this in mind, it is not surprising that many retailers are looking to import Turkish products, along with major importers and traders around the world.
Turkish goods are famous for their quality and acceptable price, mostly, they are affordable for many countries close to import from Turkey, and according to the products required to import.
They have a worldwide reputation for being high quality yet affordable. This has made it one of the best countries to import from in recent years, which is the best alternative to importing from China with its preferred quality in many markets.
Turkey is a country very close to every country in the Middle East and Africa with a rich history and culture, it is also an important trading partner for many companies in the United States, Russia, Germany and England.
Places to import and sell Turkish products
Before importing Turkish products, it is important to know that there are different places where you can import these goods from, the most famous of which are Istanbul and Ankara, which have the largest share in Turkish exports.
Among the best products and goods to import from Turkey are personal care products for children and women, such as:
Diapers
Feminine pads
Senior and adult diapers
Baby shampoo
Baby Care Oils
Baby Lotion
Tissue paper
wet wipes
scented wipes
There are a number of steps needed to import Turkish products:
First, you need to find a reliable supplier in Turkey such as Child Diapers specialized platform.
Second, you need to know how to communicate with the supplier or export company.
Third, you need to know what kind of trade agreement your country has with Turkey.
Fourth, you should familiarize yourself with Turkey's export procedures before importing any of its goods into your country.
Baby diapers, baby and women's personal care products are among the most popular items that are exported from Turkey because they are of high quality and low cost compared to other places like India or China.
The best company specialized in importing and exporting these products is the Turkish Child Diapers platform, because it is the official portal that deals with many Turkish factories directly and has many Turkish brands such as Sleepy, huggies and canbebe, and it has an extension in relations with different shipping companies to all countries of the world.
How to contact Child Diapers to order products?
our dear customer, it is very simple. All you have to do is click on the pop-up WhatsApp icon in front of you and you will be taken directly to the sales and supplies department, and they will provide you with the necessary information about offers and products and how to start importing and providing special consultations in the field about the product and how to obtain the official agency for it within your country.
What are the prices and cost of shipping Turkish products for import?
Turkish products are known for their quality and affordability. The Turkish market is full of goods worth importing from, from baby supplies to cosmetics, there is no limit for baby care items that you can import from Turkey. Cheapest Turkish goods.
There are many reasons why people want to import from Turkey. The most common is pricing. Turkish products are often cheaper than Chinese products because the Turkish economy is doing very well in recent years, so they are giving their best manufacturing and production process to export their goods in order to help the importers and traders in the nearby countries to achieve the highest profit rate and benefit from it.
Another reason why people want to import from Turkey is their belief that the quality of Turkish products is better than American products, even as the United States of America is a major importer of Turkish products, especially baby diapers and baby care products.
To find out the prices and cost of shipping products, please contact the Imports Department now and find out all the information about the import process
How to import baby diapers from Turkey?
The project of importing baby diapers from Turkey is one of the projects that requires good capital, good knowledge of the local market, knowledge of the quality of the desired product in the market, and then communicating with the Child diapers platform and choosing the product with the required quality and technical specifications so that you can provide the best competitive product in the market.
After selecting the product, it is agreed on how to import from Turkey, the quantities required for your local market, the method of packaging and the best shipping method such as sea freight and others. Wholesale import from Turkey
Is it allowed to import from Turkey?
Of course, all countries of the world open their doors to Turkish products and goods, due to their quality, which was made to suit all countries of the world and with all groups of people by designing and manufacturing products of different quality. Hence, the spread was wide and achieved important numbers in the difficult equation.
Moreover, you should take care of your country's trade agreements with Turkey that have been concluded around the trade agreement to avoid import errors.
For more on free trade agreements between Turkey and a number of countries, read this article published in the Middle East International Journal
Import from Turkey to Morocco
Figures indicate that the market for baby diapers, wipes and baby care products in Morocco is in great demand for importing baby diapers, as Morocco has a population of about 36,910,560.
The good annual population growth rate is about 1.2%, which is estimated at 438,791, which means that the needs of the Moroccan market of diapers, baby supplies and women in this market continue to grow significantly with the growth of the average living and purchasing power of the Moroccan individual.
Based on what we have mentioned, the rates of trade and investment in importing baby diapers are good, with different numbers and statistics. It is also an open market that can be accessed easily.
Import from Turkey to Libya
Did you know that population growth rates in Libya are up to 1.38% per year in 2021? which is equivalent to 94,000 new children per year out of Libya's total population of 6,871,292 According to international statistics from Worldmeter, the birth rate in North Africa and the Middle East is increasing annually compared to European countries where population growth is low.
With high population growth rates and the birth of new babies every year, this has increased the local market's need for diapers and baby care products for years.
As you know, dear reader, the daily needs of a child are more than 5 diapers, and children at the age of 4 years still wear diapers of different sizes according to their age, from the beginning of birth to the age of four or more.
In addition, diaper trading is one of the business operations that have been carried out for many years with a high rate of work that increases profits and benefits from this investment.
It is also important in the agreement process to satisfy the needs of customers in the local market by the quality of the products you provide them.
Therefore, the idea of ​​importing Turkish baby diapers produced in accordance with European standards and international quality standards in Turkish factories is a good idea to expand trade in Libya and make profit by selling European quality products at reasonable prices to help customers ensure satisfaction.
Importing baby supplies from Turkey?
Turkey is an important center for this industry as a leading country in the trade and export of baby products and personal care products and child Diapers platform is one of the most important exporters of baby diapers and baby supplies.
Turkey is a leading country in the commercial and industrial center for baby supplies. There are many multinational companies operating their own manufacturing facilities and production sites in Istanbul, such as Johnson & Johnson and Procter & Gamble.
They manufacture products in advanced Turkish factories for export at reasonable prices, which are in line with the domestic, international and international markets.
These companies also produce high quality products and for other international markets such as India, China and the United States. The Turkish childcare market is one of the most promising markets in the Middle East and Africa and is expected to grow by 16% in 2025.
importing goods from turkey to usa best selling products in turkey made in turkey products list what to import from turkey to nigeria what do we import from turkey