Importing baby diapers from Turkey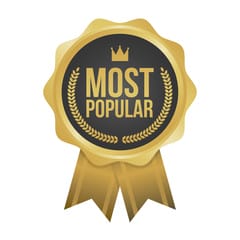 Importing baby diapers from Turkey has become one of the guaranteed projects after Turkey was able to achieve a great performance by producing the best diapers in the market, so the demand for Turkish diapers has increased. If you decide to enter this field, this topic will be of great help to you.
For direct contact to
Child Diapers

sales representative: (click here)
Turkish baby diapers
Turkish Baby Diapers Choosing the right type of baby diaper is the responsibility of the mother in the family. Mothers pursue choosing the best type of diapers that ensure the comfort for the child, on the one hand, and are affordable on the other. Turkish baby diapers have a great ability to prevent leaks that occur from time to time with regular diapers, and are gentle on the skin of children with sensitive skin.
In addition, Turkish nappies have rubber sides that are thin and soft to the skin and do not cause any friction or redness that other diapers can cause.
Importers of baby diapers from Turkey
Importing baby diapers from Turkey is a business that generates a lot of profits, but for those who know exactly how to choose the right products for the local market and know how to get them in the Turkish market and communicate with importers of baby diapers from Turkey, imports from Turkey, with the right specifications and the best prices. This way it can be guaranteed to sell at the highest profit margin. So, if you want to import diapers from Turkey in the right way and make a big profit, then import baby diapers from Turkey through Turkey import offices. There are many offices or diaper companies in Turkey that you can deal with. The most famous of them are: Turkish Child Diapers
Turkish company 'Hayat' for diapers
Hayat Holding Company was established in 1937. It is a successful leading Turkish company. It is a company that operates in various industries, including consumer goods, port operations, construction, timber and energy industries.
The company also owns two major companies: KastamonuIntegre and Hayat Kimya. With 32 brands and more than 14,000 employees, Hayat Holdings has high quality brands and dynamic teams in various sectors. Holding brands are experiencing steady growth not only in Turkey, but also in regional and global markets. The company also exports to about 100 countries and is taking safe steps to become a leader in importing baby diapers in Turkey.
Hayat Kimya
It is a pioneer in the FMCG industry and one of the flagship companies of Hyatt Holding Company. Hayat Kimya operates internationally in several categories, such as house cleaning (Bingo), baby diapers (Molfix) sanitary pads (molybdenum) and adult diapers in the (Jolly and Evony) wipes category (Papia, Familia, Tino and Focus). Thanks to its eco-friendly manufacturing processes, Kimya Hayat ranked 56th in the ISO 500 list of Istanbul Chamber of Industry. Hayat is one of the premium quality brands and distinguished international talents in Pampers Turkey.
Eruslu Baby Diaper Company
Eruslu started manufacturing and marketing sanitary products for the production of baby diapers in 2004 and introduced the Sleepy brand in Turkey and the world. Aruslu Health work in various industries, such as baby diapers, various types of baby wipes, which provides consumers with a great advantage through the high quality of the products.
Importing baby diapers from Turkey
Sleepy Sensitive
This company has diapers with a very comfortable design that adapts to the children's body as it has wide elastic side ties. Thanks to the cream of this diaper, it also protects the baby from rashes due to its softness. It is one of the companies that helps in the idea of importing baby diapers from Turkey.
Sweet Baby Company
Sweet Baby is a company committed to producing the best Turkish nappies. Its products are distinguished by their comfortable size, which adapts to the children's body thanks with wide elastic side straps that reduce rashes by the virtue of the protective cream included in its composition. Sweet Baby in Turkey produce many other scented dıapers and wipes in many countries outside Turkey, thanks to its flexible structure for importing baby diapers from Turkey.
Importing baby diapers from Turkey
Directory of baby diapers factories in Turkey
There are many Turkish baby diaper factories sell in suitable prices, and the raw materials needed to their manufacture process are very cheap. Therefore, they sell Turkish products at very appropriate prices and earn a lot of money. You can access some of these factories and companies.
In the Turkish factory directory available online or through a Google search, you will find a number of factory websites that offer various products, specifications, prices, minimum delivery and other details.
In order not to take risks, we can show you a selection of the most famous diaper factories in Turkey in general to import diapers from Turkey, such as:
Mis Sağlık
Is one of the baby diapers factories companies operating in Istanbul that sell their products at the best prices, most of them are competitive and the best quality. As well as cleaning materials such as liquid soap, detergents, and many other products. Mis Sağlık factory export products to Europe, Africa and the East.
In the Near and Far East, the number of markets to which they are exported is increasing every day. We note that the main objective of the factory is a keen interest in quality and customer satisfaction, in addition to the fact that it is a well-known brand. This principle has accelerated the transformation of its products into a preferred brand in the market.
You can easily import baby diapers from Turkey through this factory. It is one of the best Turkish diaper factories and we can say that they care about human health. Based on this principle, the products are manufactured with care and in a hygienic environment without being touched by hand, and it has been able to achieve customer satisfaction through its attention to quality, which has strengthened the relationship with suppliers and customers.
This factory can always add new products to its product network and develop these products to increase the number of countries to which its products are exported to 45 countries. This puts it at the top of the list when searching for imported baby diapers from Turkey.
Baby look diapers factory Turkish baby look
It is a factory that produces soft Turkish diapers with a cotton touch, good sealing system and no leakage all at an affordable price. Offers the best brands in history that feature cotton fabric, stretchy sides, and a closure system that lasts long, doesn't leak, doesn't irritate, and has a pleasant scent that can't be distinguished from Pampers.
It can be said that diapers have now become an integral part of every family with a child, which prompted many Turkish factories to pay attention to diapers, their quality and high production, which led to the widespread import of baby diapers from Turkey, especially since modern mothers today no longer use diapers from cloth that used to be common in the past, although cloth diapers are certainly better in terms of environmental protection and are also much cheaper than synthetic nappies. Of course, they are suitable for baby's skin and are not harsh compared to disposable diapers, but cloth diapers have their drawbacks as well. It causes leakage at night while the baby is sleeping, which can cause anxiety and lead to col flus and skin infections. It also consumes more time and energy, as it requires a different continuous washing than industrial.
Importing baby diapers from Turkey
The best types of baby diapers in Turkey 2022
Here are the most important and best diapers for your baby according to your baby's needs and physical conditions. Below is this comparison of the types according to the experience of many mothers.
BABY FINE feels like cotton and elastic sides, wicks away moisture, is secure and affordable, and can be used in a profitable venture with little capital.
BEBEKO Turkish diapers for new-borns, very strong closure system, however, constant leakage and the lump is uncomfortable, the adhesives are too strong and cannot be opened.
The prices of baby diapers in Turkey usually depend on the package sizes in which the diapers are produced and depend on the number of diapers included in the package. Usually, the prices of baby diapers in Turkey vary depending on the sizes ordered and can be found in many stores.
Baby diapers can be distributed in pharmacies in packages of all sizes and some are distributed to mothers at reasonable prices. They can also be sold at fairs, retailers, and others at prices that often exceed import prices.
If you ask about the cost of Turkish diaper production line which makes baby diapers automatically with HC-DP-HS machine, if it costs between $1 million and $600,000, when you ask about turkish diaper prices, the package  price is $5-10 . Of course, the price can be lower, the higher the quantity you import baby diapers from Turkey.
The most important steps of the diaper import project
There are a number of basics for opening the project is to choose the right site in the right area and it must be calculated within the cost of the project. It is preferable to place the diaper import office project near one of the well-known industrial areas on the one hand. On the other hand, it should be close to the suppliers of diapers and raw materials.
It is necessary that the area not be less than 100 meters square so that the place can accommodate all kinds of diapers that must be brought from outside, and it is preferable to use the ground floor pf the project site on of a plot of land or an apartment building with a license as a small project. If described in the license, it can be written as a sewing factory for making diapers.
Importing baby diapers from Turkey
The baby diaper factory adopts designs of raw materials needed to start production, which must be supplied with high quality, among other stuff: soft and smooth fabrics, diaper sewing machines, diaper packing machines, and plastic bags. For product packaging, a means of carrying different materials and distributing products to customers must be supplied also.
All these things are included in the production of diapers, which it is difficult to start a factory  without, and bring in the labour required for production line project.
The proper number of workers required in a factory depends upon the quantity of production required. For daily production, the average number of workers who can start a baby diaper production line is four workers with extensive experience in this field to avoid waste and reduce materials.
Importing baby diapers from Turkey
There should be a diaper factory project manager who, in addition to being proficient in accounting, has a high level of project management experience to calculate the project's expenses and revenues and see if the project is a in a profit or lose situation. In the event of a loss, you can turn it into a profit using the available alternatives that can only be found with an experienced and highly qualified manager who imports baby diapers from Turkey.
In order to market the diaper factory project in a professional way, the owner of the diaper manufacturer project must accept a special marketing budget, because good marketing of the factory will help increase its sales, and thus succeed and increase its profits significantly.
Importing baby diapers from Turkey
Marketing a diaper factory project
You can learn more about diaper marketing in the following steps: As we have explained, you should do good market research and be competitive while selling products at lower prices. This increases the profitability of the project, especially if you are advertising on a large scale through various advertising campaigns, such as factory ads, publisher posters with the name of the factory, activity, phone numbers and address with e-marketing.
This type of marketing plays a vital role in the success of the venture and sellers also play an important role in selling the cheapest baby diapers in the UK. Young delegates should be appointed with attractive salaries, as they are responsible for distributing products in different governorates and pharmacies contracting to deliver factory products at prices below competitive prices, including imported products. It is important to open an office as a factory point of sale to sell your products both retail and wholesale, and to work with stores specializing in sales and children's merchandise to offer factory products at attractive prices.
You can also hire online agents to sell factory products for a commission by creating a Facebook page offering the products photographed and displayed on the page, creating online advertising campaigns, and targeting customers who buy these products in bulk and in a segment of your choice.
This method helps you to sell products far and fast and make big profits. Do not forget also to arrange childcare with the kindergarten to provide them with diapers at good prices with attractive offers and discounts if you buy large quantities of the product in the factory.
Importing baby diapers from Turkey
Baby Diaper Manufacturing Baby Diaper Production Can Benefit… Child Diapers Your Complete Guide to Professionals Buying The best offices for feasibility studies.
Importing baby diapers from Turkey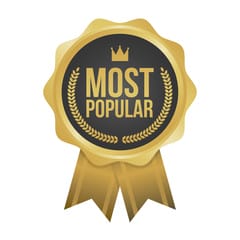 Feasibility studies provided by the Turkish platform Child Diapers
First of all, it is necessary to conduct a study of local markets and buying opportunities. Wholesale from Turkey to determine the products you need, and it is best to conduct a study or research in the local market through some companies specialized in market research to obtain accurate and fast results, even if they are expensive.
One of the main and specialized companies that help with this is Child Diapers
One of the best commercial and office consultations in Turkey in the field of importing and importing baby diapers from Turkey and baby care products. It creates financial feasibility studies that help you avoid losing the project and develop projects realistically so that it succeeds, benefits and protects against marketing risks. Importing baby diapers from Turkey.
Importing baby diapers from Turkey
Importing baby diapers from Turkey
How to import from Turkey | import Turkish diapers
Importing from Turkey or anywhere in the world requires the necessary license so that imports are legal and procedures are facilitated from ports through customs duties.
A valid commercial registration is required to import from Turkey. In addition to an import invoice certified by the notary public of the Ministry of Commerce in the country from which the goods are imported.
A document must be prepared stating that the incoming shipment complies with international specifications and the original document must be processed for the goods, provided that it has been approved by the Chamber of Commerce in the country in which it originated.
Documents required to import from Turkey include issuing a tax card, tax proof, business registration, import card, export card, and opening a foreign currency bank account.
There must also be non-removable labels indicating the country of origin or export, and the expiration date of the products must comply with international standards. Imported medical devices must be registered with the Ministry of Health, and imported products are subject to quality controls by sending samples to the Ministry of Trade and Industry.
Importing baby diapers from Turkey
Ways to import from Turkey with Child Diapers
If you are thinking about how to import products from Turkey and want to know how to import diapers from Turkey or Turkey, here are the following steps:
Travel to Turkey: Traveling to this country is the best and best option, as you can visit the largest number of companies, factories and markets so that you can have the opportunity to study the products in detail, and thus you can compare different products in terms of prices, designs and quality levels.
The Turkish import offices allow you to choose the most appropriate products for the target market, which will give you the best price without burdening you, and expect conditions for importing baby diapers when importing baby diapers from Turkey, but what is taken in this way is that it is the most expensive way in Turkey, so you need a visa to enter Turkey and not required for some countries. In addition to the hotel, you also need round-trip tickets for stays of 7 to 10 days.
Online import from Turkey Online
Online import from Turkey is common and more expensive. However, attention should be paid when dealing with companies. Buy in a company with high ratings of buyers. For example, there are large commercial websites with many Turkish companies that specialize in selling different types of companies.
Importing goods from Turkey through Child Diapers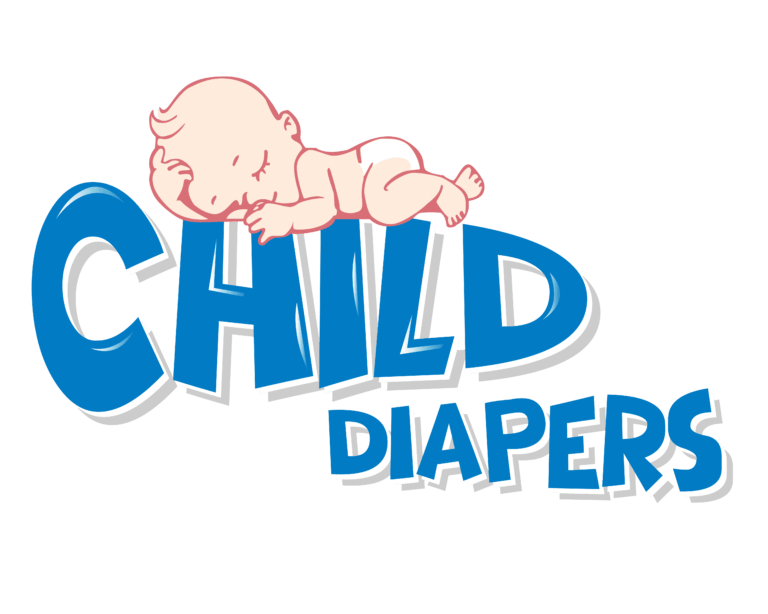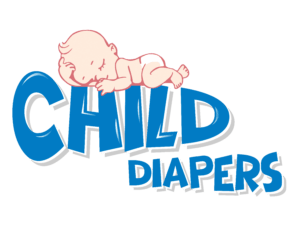 The method of importing baby diapers from Turkey through an intermediary depends on contracting with an importer from Turkey to purchase the necessary products with the required specifications, which also allows shipping goods from Turkey to around the world. This company allows this company to import them and customs clearance for you to achieve comfort, but in return you pay money for these services.
In the end, how can we import baby diapers from Turkey? This is a successful venture that generates many benefits, especially since all mothers have a price to pay for safety of their children and protecting their skin from infection. Turkish baby diapers have reached a large market in the Arab world. Importing baby diapers from Turkey
Importing baby diapers from Turkey
Importing baby diapers from Turkey
In addition to providing international shipping and payment methods and customs clearance from Turkey.
Among more of the company's services, you can visit:
Blog

and find out the latest news
And see: