How to store Large Quantities of baby diapers in  warehouses ?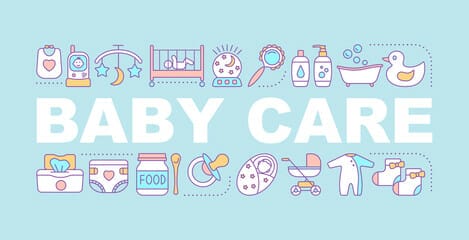 How to store  Large Quantities of baby diapers in  warehouses ?
Important steps to ensure the safety of the goods from the risk of damage
Warehousing is important for companies that import and transport goods. It gives you a central location and control over your products and helps you ensure that your customers receive their orders on time. Keeping everything organized in one place can save money, increase your productivity, and drive growth.
The task of maintaining and taking care of stock is one of the most important characteristics of a successful merchant, which ensures that he maintains the quality of the product and the continuity of products for long periods inside the warehouse, which helps him in developing his trade and achieving the profits allocated in his plan.
Arranging goods in the warehouse from the beginning of their entry until their distribution, taking care of the stored materials from damage and ensuring their safety and remaining usable according to the conditions followed in the way they are stored.
As the warehouse management is concerned with everything related to warehouses and stores, while following the storage conditions for them in terms of appropriate storage method, spaces inside the warehouse and corridors, methods of transportation, receiving, examination, expiry dates and validity, securing the store and appointing the staff inside the store.
store  Large Quantities of baby diapers
Storage allows you to efficiently carry out and find your orders
It allows you to store, ship and distribute your goods from one place. This makes it easy for you to track and manage your inventory efficiently. It can also reduce relocation costs, increase your flexibility and reduce your staffing needs.
Adding good value to you and your customers
Warehousing makes it easier for you to deliver and distribute your products in a timely manner, thus increasing business productivity and customer satisfaction. Warehousing helps reduce errors and damages to your goods and prevents them from being lost, helping you deliver goods on time and increasing your brand value in the perception of your customers.
Reduce the risk to your products
Storage is a secure process, which means that it is not subject to theft and loss. It also protects the goods in the warehouse and controls its temperature from damage and prevents unwanted changes in colour or texture.
store  Large Quantities of baby diapers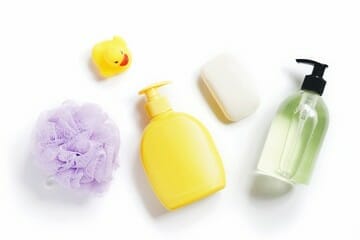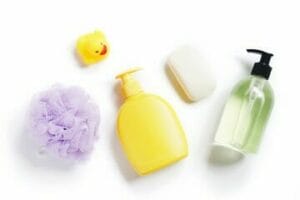 The importance of the warehouse and its management in the required manner is an important step in the trade process:
Reviewing the receipt and storage of the required materials and goods

Ensure the availability of items inside the warehouse according to the quantities of demand for them

Preserving the goods from loss or damage

Arranging the allocated space in storage within the warehouse

Reducing storage costs and space utilization

Coordinating the work of goods' securing and safety methods

Arranging transfers and examinations

tracking production and expiration dates

Securing the warehouse and assigning staff to the warehouse
What happens if the warehouse is not controlled?
Stock damage: which exposes the facility to large losses

reduction of profit

Increasing the goods accumulated inside the warehouse due to the failure to study the levels of goods within the stock and the appropriate quantities for storing them on demand
store  Large Quantities of baby diapers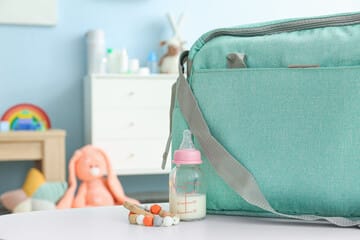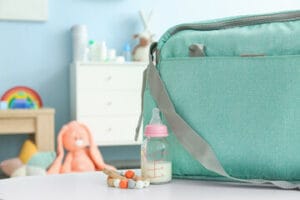 Your guide to storing baby diapers for long periods
Diapers come in different brands, shapes, sizes and designs.
Common materials used in the manufacture of diapers are cotton fibers, hydrophilic synthetic polymers, any fibrous material such as bamboo or wood pulp, rubber bands, tapes and other adhesives.
All of these materials have a good shelf life individually, which provides a long life for the diapers. In this article, we will discuss diapers and practical ways to store them while ensuring that they remain in the best condition for use.
Some important questions to ask.
Do diapers expire?
This is the most important question ever for everyone who works in this field, but it is customary to write the expiration date of the product on the package, as it is possible for the diapers to last from 2 to 3 years, and it is an advantage that there is no specific expiration date for diapers, according to what Diaper manufacturers and international reports say; they do not lose their usability over time.
"The only physical difference that can occur is a change in the colour of the diapers – they are disposed of as expired by then."
As for the Turkish diapers, products validity ranges between 4 to 7 years, depending on the different Turkish factories, which means that they do not have a specific expiration date.
store  Large Quantities of baby diapers
What is the storage period for unused diapers?
Diapers can be used safely within 2 to 3 years from the date of manufacture. While diapers can last for years in storage, their actual effectiveness when used depends on the conditions in which they were stored.
But if they are left in an open place, where they are exposed to the air, diapers sometimes tend to absorb moisture and lose their shape. If it is exposed to dirt and dust, it becomes contaminated with dust that can easily accumulate on it.
Also, diapers in favourable conditions can remain for a long time as long as the storage process is going properly and is inspected constantly.
What are the conditions that should be avoided during the storage process?
Exposure to outside air may lead to its absorption of moisture or dust, which affects the rate of absorption, making it less suitable for wearing for long hours.

If exposed to sunlight, its colour may change

If kept in areas exposed to high temperatures, the elasticity of the laces around the thighs and waist may be affected

A humid environment can cause moisture absorption and mold growing
store  Large Quantities of baby diapers
What are the environmental conditions and factors that must be taken into account in the selection and arrangement of goods in the warehouse and stores?
The temperature of the warehouse should be at a temperature of 30 degrees to 37 degrees Celsius

It is preferable to be placed in underground places or basements if it is not flooded with water. If the basement floor of the warehouse remains dry, the tank will remain safe since most basements do not receive sunlight, which prevents diapers from being damaged by the sun.

It is preferable to pack diapers in wooden or rubber boxes to keep them safe from dust, and if diapers have been removed from their original packaging, stack them and put them in an airtight package.
How to store diapers that have been removed from their original packaging?
1- Lay the plastic sheet on a flat surface
2- Stack diapers one on top of the other
3- Squeeze the lint to ensure maximum air removal between diapers
4- Fold the plastic sheet around to cover all the diapers completely and fix them. It usually uses thick tape around the holes to make it air tight.
In the absence of a plastic cover, you can use a plastic bag to cover the package completely
store  Large Quantities of baby diapers
You can also see more :
and
The Turkish Child Diapers platform saves your time and effort of searching for a trusted supplier inside Turkey, providing many Turkish brands with the best quality in the world
You can just click here and contact the sales representative directly
store  Large Quantities of baby diapers